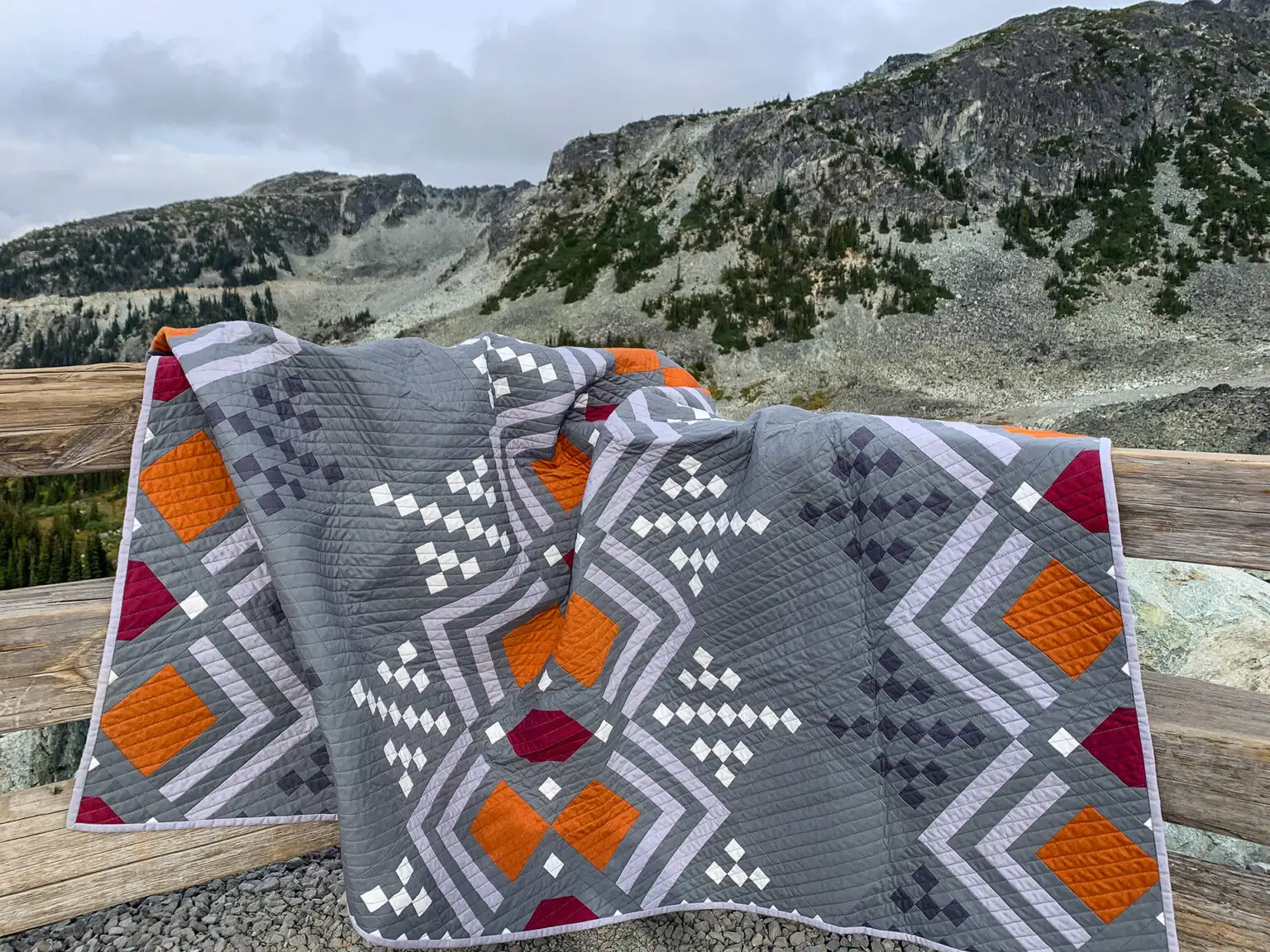 Welcome to Whistler Valley Quilters' Guild!
Located in the spectacular Coast Mountains of British Columbia, Whistler is just 90 minutes from Vancouver. We have snowy winters with moderate temperatures and beautiful sunny summers. There are unlimited outdoor activities here including over 8,000 acres of world class skiing, miles of Nordic trails, snowshoeing, golfing, hiking, biking, and of course, many restaurants, pubs, shops, spas and galleries.
The Whistler Valley Quilters' Guild is proud to be a part of Whistler's vibrant arts and culture scene, and have been since 1993. We are a group of just over 40 members who are involved in Whistler's community, volunteer at events and engage with local residents and visitors, sharing our knowledge about quilting.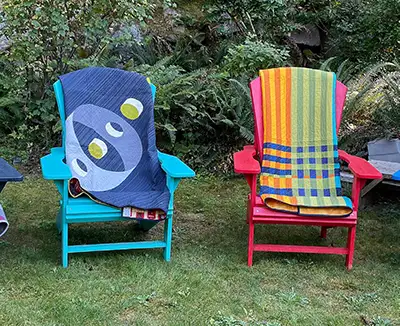 We hold many fun and educational events throughout the year, including potlucks, workshops, Zoom sewing days, in person sewing days, and an annual Retreat.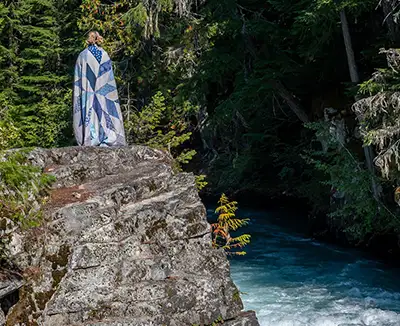 New members are always welcome whether beginner or advanced! Come share our love of textile arts within a warm and supportive circle of friends.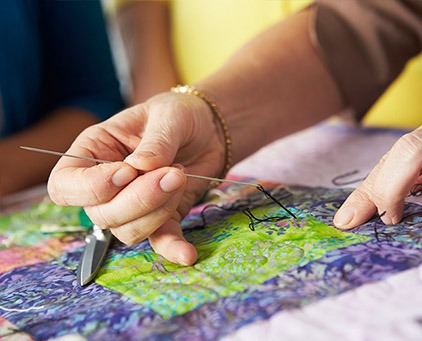 Browse the Guild's extensive member resources, including patterns, tips and tricks, newsletters, AccuCutter dies and quilting and crafting reference lists.   
Over the years, the Whistler Valley Quilters' Guild has donated many quilts to people that were in need of the comfort that can be provided with a handmade quilt. In addition, we provide ice bag covers to our local health care centre and fabric shopping bag totes to our local Re-Use-It-Centre. As well, quilts have been donated to charitable organizations in the Valley that, in turn, auction them for their own fundraising events.
Let's see what you're making!
Use the hashtag #WVQG on Instagram to share your work with us
Interested in becoming a member of the Whistler Valley Quilters' Guild?
Check out our membership page for more information