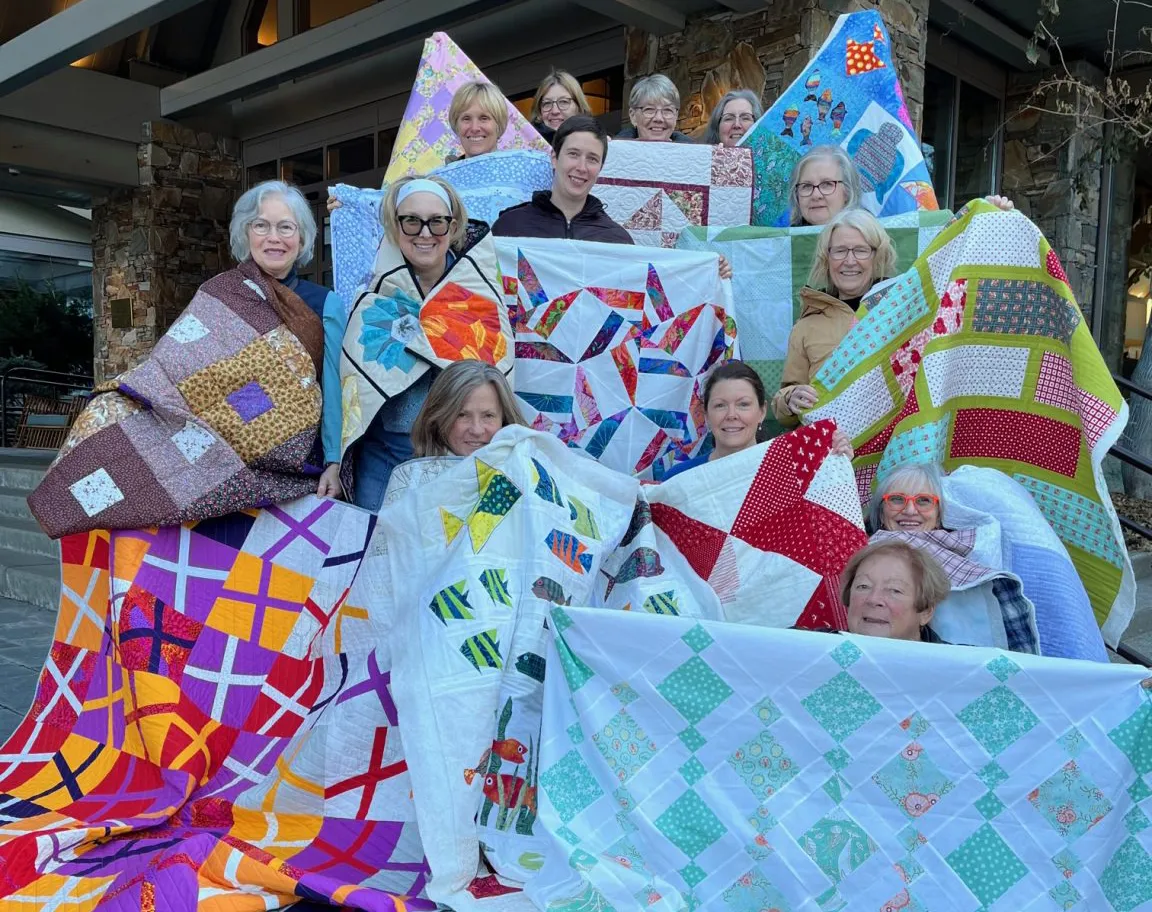 Our ongoing community quilts program provides quilts for babies, children, adults and families in the Sea-to-Sky region that have experienced loss or challenging times. Quilts have also been donated to places far away from Whistler—to victims of hurricane Katrina, the Kelowna fires, the Japan Tsunami, Humboldt Bronco's families, Ronald McDonald House during Canada's Big Bee, Ukrainian refugees, as well as to orphaned children in Lesotho, Africa.
We keep our local health care centre supplied with colourful and cheerful ice bag covers that happily 'disappear' to many places around the world.
Fabric shopping bag totes are made for the Whistler Community Services Society Re-Use-It-Centre to help reduce the use of plastic bags.
Quilts have been donated to charitable organizations in the Valley that, in turn, auction them for their own fundraising events.